Chester Upland
School District
About Dr. Carol D. Birks, Superintendent
Dr. Carol D. Birks is a native of Bridgeport, Connecticut. Throughout her career, she has implemented several middle and high school improvement efforts that address the disparities in education and promote urban school reform. Dr. Birks has had experience at all levels of education, PK-20. She served as a teacher, program manager for a school reform initiative, administrative fellow to a college president, adjunct professor, assistant principal, principal, and vice operations for an educational management organization, and as an executive leadership coach. Dr. Birks has held positions at the central office including leading as an assistant superintendent and chief of staff for Hartford Public Schools and serving as Superintendent for New Haven Public Schools.

Dr. Birks obtained a bachelor's degree from Hampton University, a master's degree from the University of Bridgeport and Columbia University Teachers College, and holds a doctorate in educational leadership from Columbia University Teachers College.

Dr. Birks has a strong commitment to civic engagement. She previously served on several non-profit Boards of Directors including advisory Boards for colleges and universities. Currently, Dr. Birks is an active member of Delta Sigma Theta Sorority Inc., The Links, Incorporated, and The Greater Fairfield County Foundation, Incorporated. Dr. Birks is also a Regional Board Member for Hartford Healthcare St. Vincent's Hospital.

Review the Chester Upland Entry Plan here.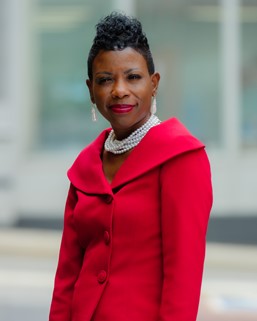 Contact Us
Chester Upland School District

232 W. 9th Street

Chester, PA 19013

Phone: 610-447-3600